Industry-leading robotic integrator
with broad product portfolio and extensive experience.
We offered a wide-range of products to meet every customer's demands.
Extensive selection of industrial robots, for any application.
Powered by nanotechnology, for precise welds.
Autonomous mobile robots ("AMR") to automate transportation tasks.
Dynamic Automated Storage and Retrieval Systems ("AS/RS").
For all conditions and applications, pneumatically and electrically.
DRIVING AUTOMATION FORWARD
Established in early 1997, New Century International Co., Ltd. (New Century Int'l – "NCI") is one of the oldest full-service systems integration providers in Vietnam.
We offer engineering services including turnkey industrial controls, robotic programming, and automation consulting.
With offices in Hanoi, Ho Chi Minh city, Quang Nam and workshop in Hung Yen, we have been providing assistance to thousands of satisfied customers on the road to success.
So What Can We Do For You?
Or call us at + 84 8 3855 3855
We develop tailor-made customer functions.
Complete Welding Solutions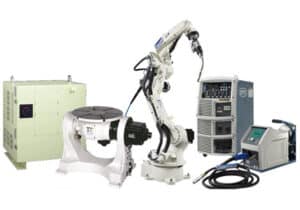 With high-performance products, customized services, and industry-leading support, NCI is your one-stop-shop for all innovative welding and robotics solutions. We are confident to deliver the best-in-class quality and reliability for customers of all sizes, spanning diverse industries.
We specializes in factory automation and process improvement with robots for all applications: welding, cutting, polishing & deburring, material handling, palletizing & depalletizing, laser solutions… Our goal is to help you win the productivity race by improving quality and increasing throughput.
Intralogistics Automation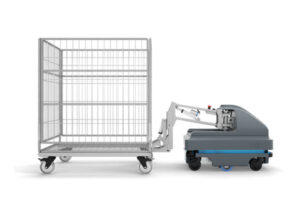 Our modular Automated Storage and Retrieval Systems ("AS/RS") combining innovative technology: Warehouse Management System ("WMS"), load & unload Robotics solution, Autonomous Mobile Robots ("AMR")… help customers enhance quality, efficiency and flexibility, reduce operational costs.
Technology from world-leading manufacturers.